Kellie Richardson - Director
Kellie is a qualified Interior Designer and launched Kurved by Design in 2016. Kellie leads the design and project management of all full-service designs and oversees all projects. Kellie's passion for designing is built on meaningful relationships with clients. She loves to work with clients and bring their vision to life.   
One of Kellie's proudest moments was achieving a global CEO Excellence award in 2020 for "Best Property Styling and Interior Design Business".
In addition to creating amazing design interiors for client's homes, Kellie is keen to share her knowledge and love of good design with others. This is why she has created Kurved by Design's Retail and online stores. She wants everyone to be able to purchase great style easily at home and is proud to offer a new range of services onsite.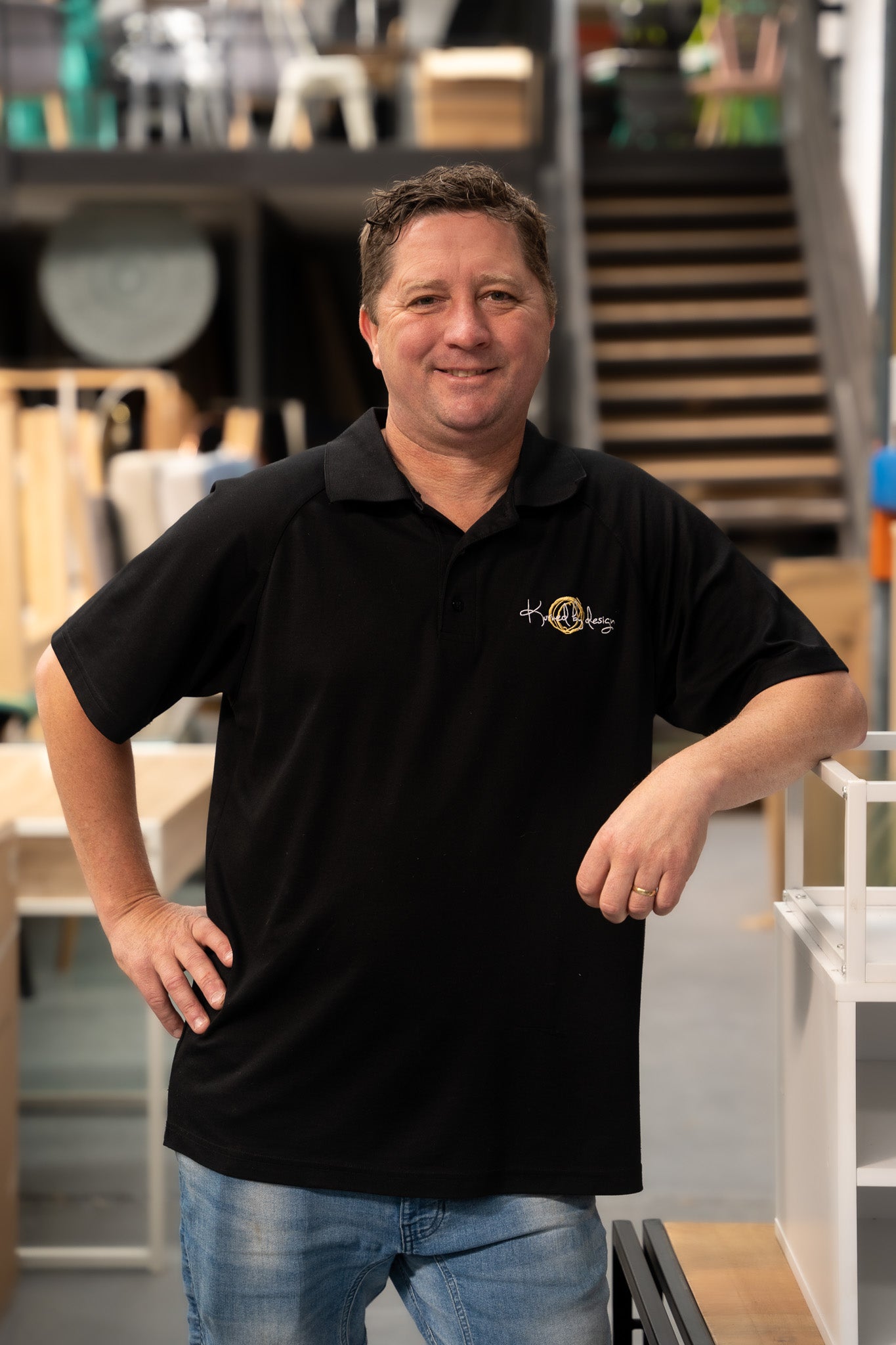 Steven Richardson - General Manager
Steven is an experienced Business Manager. He is responsible for asset, property and warehouse management. Steven ran a successfull painting and decorating business for ten years before moving to Kurved by Design full time. He also has extensive technical and trades skills and often works onsite overseeing our staging installation and property maintenance teams. Steven ensures operations at our premises and all stock movement run smoothly and safely. His sense of humour and thoroughness keeps us all on track and smiling from job to job!
Megan Warton - Head Stylist
Megan is industry qualified in interior design and has been designing property staging plans since 2015. Megan leads many of Kurved by Design's property staging projects and loves being inspired by a home's natural features to showcase its potential. Megan works both with Kellie and on her own to quote, prepare and oversee design and installation. Megan's skillset was finely tuned during 18 years of work as a Real Estate Agent. In this role Megan became an expert in understanding what attracts buyers to a home and how to present a property for sale. Megan's wealth of knowledge has helped make Kurved by Design even more productive by implementing procedures and systems used in real estate management and is a key liaison with the industry. 
Megan loves the work environment at Kurved by Design and looks forward to the many exciting projects they will do together in the future. At home Megan is mum to three active children and enjoys getting away on family holidays at Phillip island with her husband and their Aussie Shepherd dog - 'Scout'. 
Molly Campbell - Junior Stylist
Molly began working at Kurved by Design early in 2021 and assists Kellie and Megan to develop their designs. She works with them to install them in properties for sale. 
After working in hospitality during her teenage years, Molly completed her Diploma in Interior Design and Decoration in 2020. Molly brings alot of energy and enthusiasm to the work place. As well as assisting with all design projects, Molly organises the warehouse and assists with marketing. Molly is flourishing at Kurved by Design and we love watching her skills develop and grow.
Emily Gurr - Marketing Manager

Emily brings 20 years of experience in corporate communications to Kurved by Design. Joining the business in 2021 Emily manages all of Kurved by Design's marketing and communications including branding, website, social media and our online store. Subscribe to Kurved by Design and stay up to date with all of our exciting sales, events and specials.