Staging Property for Sale
A well-presented property will attract greater attention from buyers, sell faster and for a higher price.
"Over 83% of buyers find it easier to visualize the property as their future home when it's staged." — 2019 NAR Profile of Home Staging Report
Selling your home?
Preparing a house for sale can be overwhelming. We will work with you to make your home amazing and take the stress away! We will elevate your home so that it connects emotionally with buyers who will want to love it as their own.  Property staging is an investment that sells houses faster for the best possible price.
Stage now and pay later! Kurved by Design has partnered with Elepay so you can get your property staged when you need it and pay on a date that suits you.
Contact us
Need a Property Makeover?
Book the Kurved by Design tradie team! Get your property beautifully presented for sale and ready for staging. We can project manage: exterior and interior painting, handyman repairs, Auction Day presentation, garden tidying and more. Call now for an obligation free quote.
Contact Us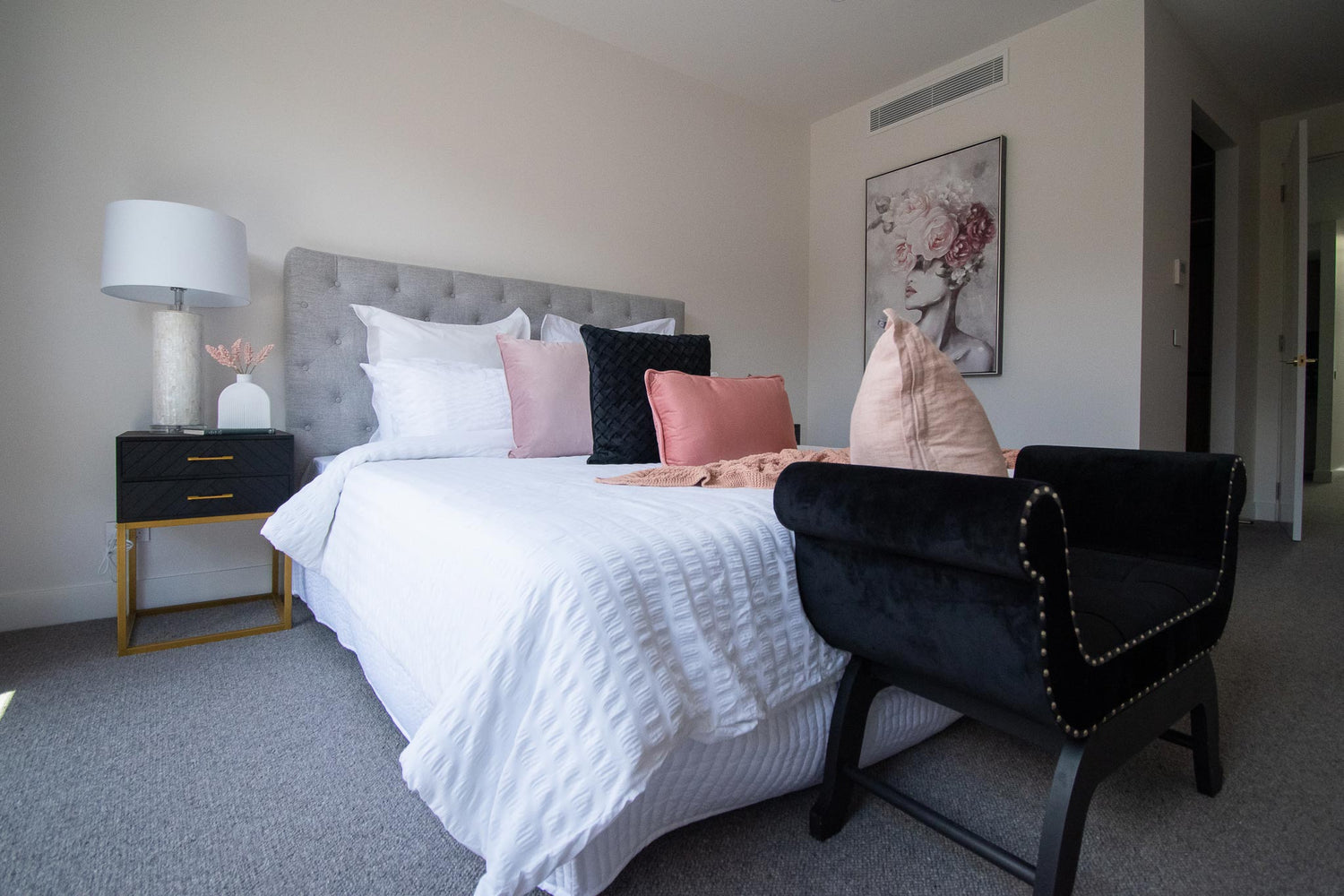 Real Estate Agents
Kurved by Design will partner with you and your client to ensure their property is on point when put onto the market. Kurved by Design researches local market trends and sales data and will highlight the best features of the property to ensure it stands out in the neighbourhood. Kurved by Design will highlight its natural appeal, functionality and flexibility. The home will have a striking individual aesthetic to drive interest from buyers and will look amazing online.
Contact us
Property Developers
Kurved by Design can work with you from the beginning of your project to create your entire interior design fit out and stage it for sale when it's built. If you would like us to stage your completed development we will ensure the pieces we choose meld with and highlight your existing interior design. We will make the full potential of this new property clear to buyers. We will ensure your photos online shine and attract every potential buyer. Let Kurved by Design help get your reserve price exceeded!
Contact us
How we work with you
ELEPAY is available for all our Property Staging clients so you can stage your property now and pay when it is sold.
Step 1:
Contact Kurved by Design to arrange your obligation free quote.
Step 2:
We visit the property, either in person or virtually, to see the space. We listen to your aspirations and share our initial thoughts.
Step 3:
You receive a personalised quote. You approve, confirm the installation date and method of payment.
Step 4:
Kurved by Design stages your home.
Step 5:
The staging remains in place for an agreed timeframe.